Antique Silver Reading Glasses for Humanitarian Missions - on sale $0.89
Antique Silver Reading Glasses for Humanitarian Missions - on sale $0.89

Product Description
Antique Silver
Half Frames For Men & Women
1st Quality Reading Glasses
STYLE #103: Remarkable value at just $0.75 each in quantities of 100 pair or more!**
** Not Available for Free Shipping**
*GLASSES IN THIS CATEGORY DO NOT APPLY FOR OUR FREE SHIPPING DEAL.
*Restocking Fee May Apply
Temple Length: 5.25"
Lens Width: 2"
Lens Height: 1.50"
Total Frame Width: 5"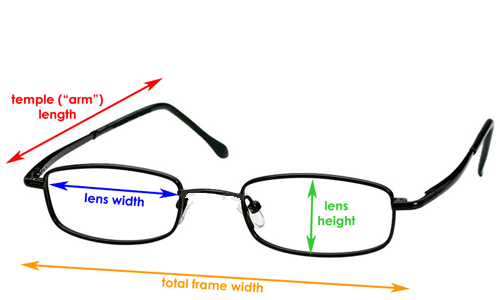 Warranty Information
***Please Note that S&H Charges are NOT REFUNDABLE***

Our NO NONSENSE return or exchange policy is 30* days for reading glasses, no questions asked
Find Similar Products by Tag
Product Reviews
Great For Humanitarian Mission Projects

Posted by Steve on May 17th 2019

We have been purchasing reading glasses from American Reading Glasses for the past 6 years for our Christian Medical-Dental mission projects to villages in Romania. The glasses are very popular, and people are very grateful to receive brand new glasses at our clinics, allowing them to read once again. One elderly woman came to our clinic and selected her glasses based on her ability to thread a needle (which she brought with her) with the glasses, rather than testing them by reading. Our glasses orders to American Reading Glasses are promptly filled and shipped, and we have incurred no breakage in the shipments.

Fantastic quality but much less comfortable than the previous version of these glasses

Posted by Unknown on Oct 11th 2018

I've been ordering these glasses since 2012. I think the quality is fantastic but the glasses have been redesigned. The current version has significant differences: the lenses are wider and the bridge is narrower. They may fit men better than the original design, but they're worse for women. Since the frames are wider, stronger temples are required to hold them in place and they grip my head like a vise. I think the unyielding temples may make them unwearable for those without an adequate tolerance for pain.

I hope you will consider making the smaller/more flexible version I've bought in prior years available in the future.


Much less comfortable than the previous version of these frames

Posted by Unknown on Oct 11th 2018

I've been ordering these reading glasses since 2012. The quality is fantastic, but the redesigned frames are extremely uncomfortable. I wish the previous version was still available because I find the current version unwearable. These are sturdier than the ones you've sold in the past but they grip your head like a vise,.


Very good product. Fantastic price.

Posted by Chuck on Jan 24th 2016

As good a quality as you find in most retailers for $12.00 to $15.00 a pair or more. These are sturdy and well made. I was not expecting this quality for this price and you can be assured I will be shopping here again. Thank you.
Customers also viewed