Product Description
Mini Folding Reader
No case included... this is just the frame.
While supplies last.
Gold with Tortoise Shell Case.
Tiny and so convenient.
Learn how to fold these beauties by watching the video below:
https://www.youtube.com/watch?v=9iYMvEY8ZDg
Measurements:
Lens Height: 0.75"
Lens Width: 1.50"
Temple Length: 5"
Total Frame Width: 5"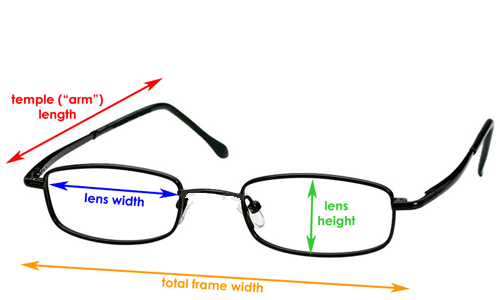 Warranty
Our NO NONSENSE return or exchange policy is 30* days for reading glasses, no questions asked.
Custom Field
Product Reviews
4 Reviews
A wonderful and incredibly useful tool. For all of us who struggle to read small print these glasses do the trick. Amazingly small and easy to carry in your pants or jacket they bely their size and provide a huge benefit. Add the great price and you can't beat these readers.

These are so convenient and compact

This is the second time I have purchased these for my husband. He is able to carry them in his pocket. I can't tell you how many times people say, wow, those are so cool, where did you get them? And of course, I give them the website. Love these especially for the price!

Gold rimmed metal glasses in case

Overall these are good glasses with just a few things. The process of folding the glasses to fit into the case is very complicated (need to watch a video). Even then, they squeeze in very tightly...

I gave the glasses a 4 stars would have given them a 5 but this new batch of glasses seam very stiff when I fold them to put back in case. I have ordered these glasses two other times and I had no problem when folding them it defiantly fells much harder to fold this time. I do love these glasses so compact and easy to carry where ever I go.