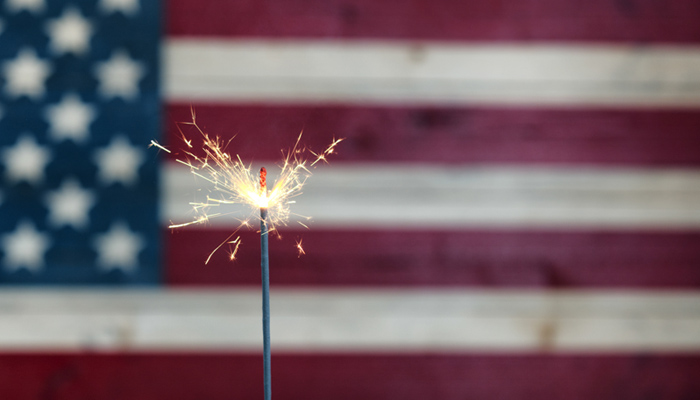 Fourth of July Safety Tips
Fire makes me nervous in general and as a new parent I find myself hyper aware of the dangers surrounding the upcoming holiday. I came up with a laundry list of do's and don't, however, I've spared you some of my neuroses by narrowing the safety tips to my top five. Stay safe with these Fourth of July Safety Tips and enjoy a fun experience.
1. Lighting Fireworks takes your FULL concentration. Avoid substances that will inhibit your capabilities and NEVER give fireworks to children.
2. Think about and act out an action plan in case of an emergency. Keep fireworks at a distance and have a fire-extinguisher and bucket of water near by.
3. Wear Safety Goggles while lighting fireworks or if you're near fireworks.
4. Keep a set of Lightly Tinted Glasses and a small bottle of artificial tear drops with you for during the viewing of fireworks.
5. Soak all fireworks in water after use before disposing of them.
Remember that safety is always first and keep in mind that your eyes are very important. Keep them safe and moisturized during any firework display.
Share with us your awesome 4th of July experiences on our Facebook page.