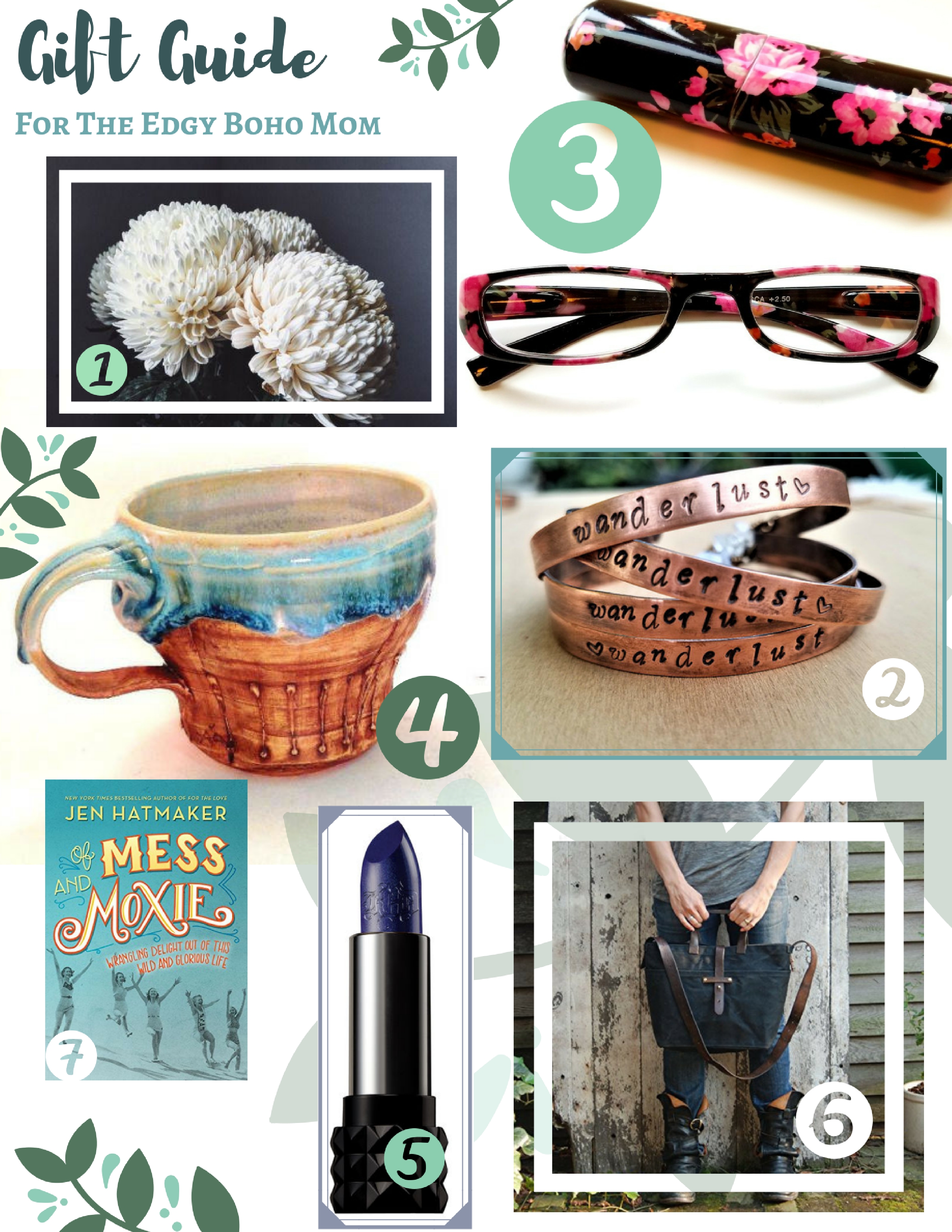 Every year we rack our brains coming up with the perfect gift for mother's day.
There are so many things we can gift mom, but we hardly think outside the box when we make a purchase.
First and foremost, moms are women!
They have style and spunk.
They can be traditional, but they can also be wild and free!
We've put together the perfect gift guide for that boho wild child you call mom.
1. If you're going to gift her flowers, forget the roses! Give her something as unconventional as she is, and you'll always find the best of the best at Miami Flower Market.
2. Some of the best in boho and custom jewelry you'll find on Etsy, but TonicARTistry has the best in customer service. Check out the wonderful gemstone jewelry they have to offer and get Mom the perfect jewelry gift.
3. Even though mom is a superhero, sometimes the print is just too tiny. But you can get her super affordable reading glasses that are just as chique as she is.
4. Whether she drinks coffee, tea, or wine, make sure it's from a super stylish cup. And there's nothing better than handmade for the woman that made you from scratch.
5. Mom deserves to feel beautiful all the time. Sometimes the pinks and reds are just not cutting it. Help your rock star mom shine with a gorgeous Kat Von D Lipstick in a very edgy shade.
6. 99% of the time, mom is out doing stuff. Whether at home or on the go, make sure she has a bag that will keep up with her. Handmade on Amazon has amazing shops with great and durable bags for the mom that can't give it a rest.
7. No woman is perfect and this book is the perfect read to help mom relish living a perfectly imperfect life.
Get her one or get them all for the most amazing lady in your life.