Solar Eclipse 2017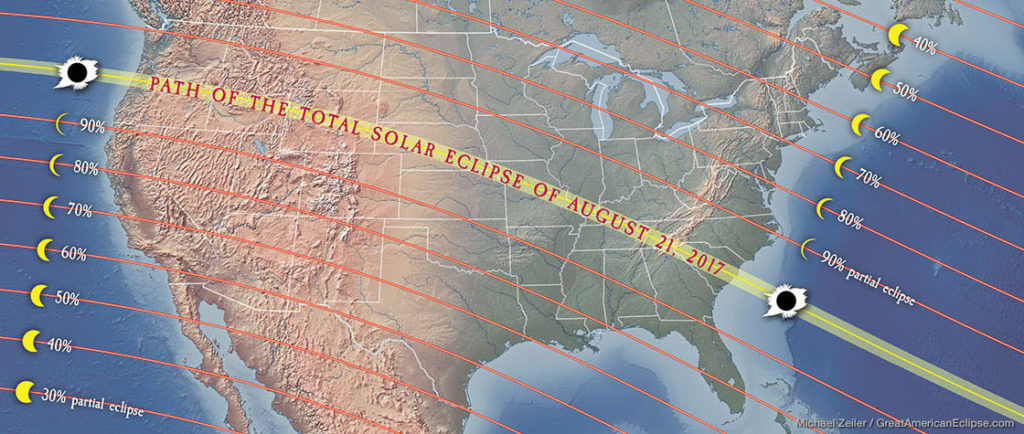 We are gearing up for the solar eclipse next week.
The team will be in Nashville Tennessee in one of the spots of the path of totality. AmericanReadingGlasses.com will be streaming the event live as it happens on our Facebook page.
Make sure to prep for the event.
If you're in the path of totality, your town is most likely already experiencing an influx of people. Here is a to-do list to prepare you for the next few days.
Gas Up Your Car- whether you're traveling or not, most people going towards the path of totality are doing it by car. Your town may have a shortage of gas and you don't want to be a victim of that.
Pack Snacks- small zip-locked bags with goodies are easier to store and take with you than full on meals.
Have Plenty of Water- if you decide to go to a local park or venue hosting an eclipse event, it never hurts to have your own water to keep hydrated....it's really hot out there.
Purchase CE certified Solar Glasses- there are plenty of manufacturers out there making "solar eclipse glasses" , but not all are certified. If you purchase the wrong filter, you will hurt your eyes. Click on the link below to purchase made in the US, NASA approved, glasses. https://goo.gl/PKUrXN Once the moon covers the sun completely, you'll have approximately 2 mins where you can remove the glasses and view the covered sun.
If you're one of our customers in Florida, you'll experience a partial solar eclipse. You'll need to where protective CE certified Solar glasses for the entire time.
These glasses are pretty neat because they fit over your standard sized reading glasses and spectacles. You won't need sunglasses. And on that note, please don't think your standard dark tinted sunglasses will do the job. The light of the sun is a powerful thing. If you're not wearing protective gear, please refrain from looking up at the sun.
Check in with us on our Facebook Page on August 21st to view the event through our lens.
Enjoy!