Product Description
Handy pocket-sized readers you can take anywhere.
Frames & tubes are clear.
Tube Readers only $7.99
Available in +150 to +300 in 1/4 diopter increments
Total Frame Width: 5.25"
Lens Height: 0.75"
Lens Width: 1.75"
Temple Length: 5.25"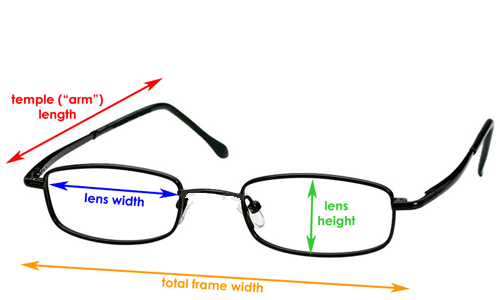 Warranty
***Please Note that S&H Charges are NOT REFUNDABLE*** Our NO NONSENSE return or exchange policy is 30* days for reading glasses, no questions asked.
Product Videos
Custom Field
Product Reviews
4 Reviews
These are very comfortable to wear and perform very well. Like most plastic lenses, they can scratch easily.

Update my previous review.

I thought the glasses were too strong but didn't realize that there were plastic discs on both sides of the lenses. I removed one set but not the other and couldn't see through them well. I removed the other set and they are great now. Very happy with this purchase and they fit in my purse so well that I LOVE them! Please ignore my first review!

I love the glasses I ordered but I think they too stronge ( I ordered 2.25 per my eye dr.) and I can't use them. Due to the cost to return them I kept them and will give them to some one who could use them. I may order them in a lower power since the size is perfect for my small purses!

These are inexpensive but great readers, small and compact.